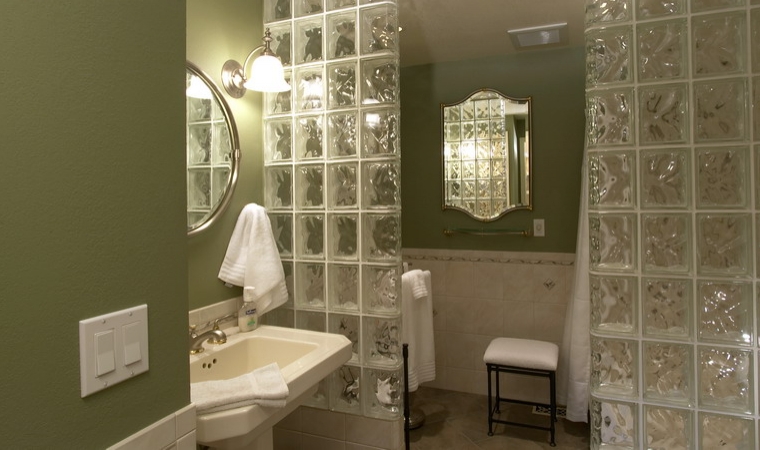 Why We Love Water Everywhere
Water everywhere generally doesn't seem like something most people want in their home. In fact, water damage can become costly fast. However, if a bathroom is set-up for water, it can actually be a great choice for a busy family.
Why we like Wet Rooms:
Kid-proof. To be fair, I'm not sure that anything is ever kid-proof, but a wet room is a kid-friendly option for families. Small children especially are great at spreading water far and wide during baths, so a wet room could be a great option for not sweating the wet.
Accessibility. Whether you're looking for a design that incorporates maximum accessibility for health requirements today or when planning for the future. Most often, wet rooms do not have a lip when walking into the shower as they eliminate the step up that is typical.
Ease of Cleaning. With tile typically the surface of choice in wet rooms, cleaning can be easy. Squeegee regularly and spray and wipe with an absorbent towel for a deeper clean and you'll be done in no time.
Maximum Space Usage. Instead of using valuable space for walls between a shower and bathtub, a wet room typically eliminates these barriers, and instead allows a design to utilize all of the space possible.
When you should think twice:
Slippery. As with any place where tile and water are, depending on the chosen flooring, the room can be very slippery.
Only Open to Natural Stone. If you're only open to using natural stone materials instead of quartz or another material, you may be worn out quickly by the amount of sealing you'll have to do to keep the moisture contained.
Up-front Investment. Wet rooms can be more costly than the alternatives for a couple of reasons. A wet room needs to have waterproof materials and membranes underneath tile. More tile (floor to ceiling to be exact) may be required than alternative designs, adding to the overall cost. In addition, the slope of the floor is very important for effective draining.
Small Spaces. If you're dealing with a really small space, you could find annoyances such as a wet toilet paper roll, and damp towels an issue from off-spray in a wet room.
If you're ready to tackle a bathroom remodel in your home, complete with a wet room design, complete our consultation form to get started.