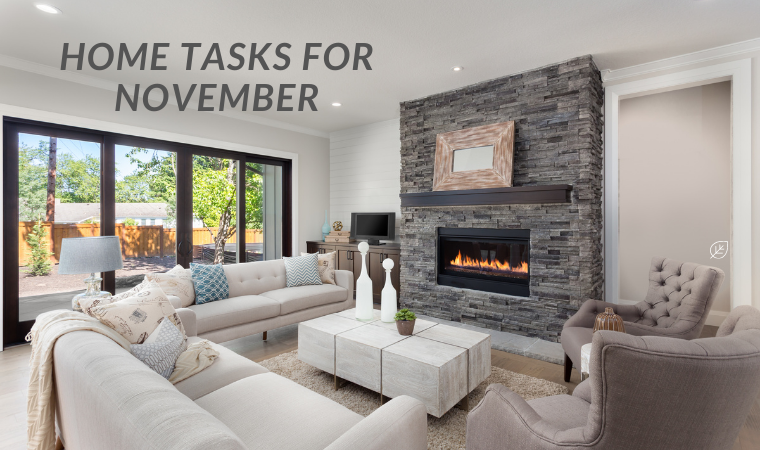 Home Tasks for November
November is a transition month. We're not only dealing with rain and wind, but colder temperatures are here as well. Here are a few home tasks to focus on this month:
Cover your outdoor faucets and protect pipes that are subject to the changing temperatures. Frozen pipes can lead to burst pipes, so it's a very good idea to protect them.
Check your carbon monoxide monitors. Colder temperatures lead to increased fireplace use, so having a working carbon monoxide monitor will help ensure your family's safety.
Schedule service on your fireplace. This annual maintenance appointment shouldn't be skipped as it can reveal small issues before they're a big problem.
Check your chimney for cracks. Especially during our rainy season, water damage along cracks are commonplace, so having an inspection could prevent or minimize that damage and expense.
Check the expiration date on your fire extinguisher and replace it if necessary.
Evaluate outdoor areas for repair needs. Compromised areas on a deck or patio could become an accident waiting to happen when ice and rain are added to the mix.
Wishing everyone a warm and cozy November.