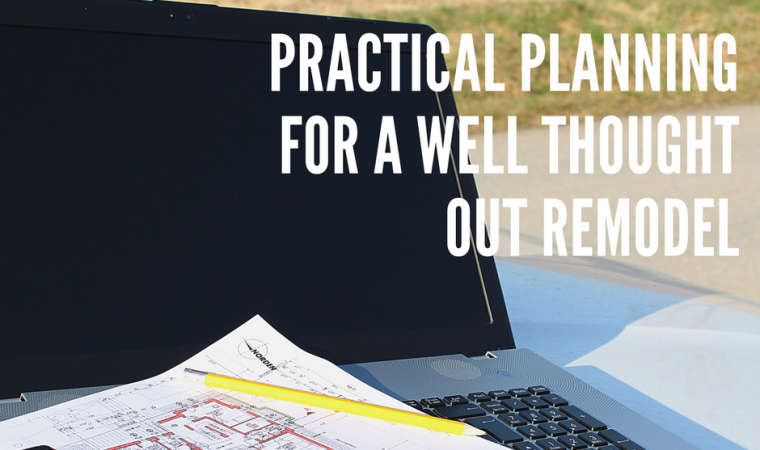 Practical Bathroom Planning for the Well-Thought Out Remodel
There are certain items that we recommend in master bathrooms to make the design really work for clients. While you won't see them everywhere, these practical solutions can really make for an improved lifestyle and satisfaction with the end result.
Comfort Height Toilets – typically the bowl is 17-19 inches high versus a traditional 15-inch version, these are great for taller homeowners and older folks that find the drop to the 15-inch height to be burdensome.  While this height has become increasingly popular, it's not the best choice for everyone. If you are shorter than 5'3, you may find your feet dangling when using the commode. As always, we recommend that clients sit on a toilet before purchasing to ensure that the seat is comfortable for them.

Toilet Lid Materials – this is an often overlooked detail until it becomes apparent that what is standard, may not work for your family. If you have small children, or have a small bathroom where you use a closed lid toilet seat as a chair, you'll find the standard plastic toilet seat not sufficient for holding weight. Instead, you'll be happier with paying the additional fee for a wood or more heavier duty plastic seat.
Counter-top Heights – these days counter-tops typically come in a 32, 34 or 36 inch height, with the most popular being the 36 inch. Great for reducing a sore back while washing up, and for tall clients, previously stuck with a much lower version; you'll need to find what feels best to you.
Light Bulb Color – it's amazing how something so small, can make such a large impact. Warm lights, typically put out 3000 kelvins, while cool white features 5000 kelvins of light. You'll find warm lights in more residential applications whereas cool white is more traditional in a commercial space. A lot comes down to personal preference and how sensitive you are to light. In bedrooms for instance, warm light is recommended as you don't want to overstimulate and affect sleep. For task based lighting, like shaving or applying makeup, you may prefer a cool white, as it will give you the clearest view to what you're doing.
Grab Bars – gone are the days where bulky, unattractive grab bars are the only option for homeowners that need a little support. Now, you can find attractive options in a similar color scheme to your other fixtures, and models that fold away until you need them, and more. The most important element is ensuring you have the bar placed at the appropriate height for the user and that a knowledgeable team is installing them, so that they are affixed appropriately and according to code.  The top locations clients request grab bars are next to a toilet, on the exterior and interior of a shower, and next to a bathtub.
Open or Closed Shower – there are a multitude of options for shower doors these days. Frame-less, etched, corner opening models, and more. Door-less showers or wet rooms are becoming more popular also, as they give ample room for accessibility needs, are beautiful, and easy to clean. Just be sure that your space has a sufficient fan, and ample warmth as a door does assist with retaining heat, without it, we recommend heated tile, and another heat source possibly. It's of incredible importance to have an experienced tile setter that is well versed in creating the right slope for appropriate drainage to avoid puddles of standing water- a slipping hazard and likely to create mildew.
Electrical Outlets Inside Drawers – if you hate having fixtures cluttering your vanity top, you may find the hidden electrical outlet to be a great solution for you. Mounted inside a drawer, appliances can stay hidden away, while still readily accessible for the user. A little harder to install than a traditionally mounted switch, these earn their weight in gold by reducing the amount of eyesores on a counter-top.
If you're ready to get started on your remodel, fill out our consultation form.