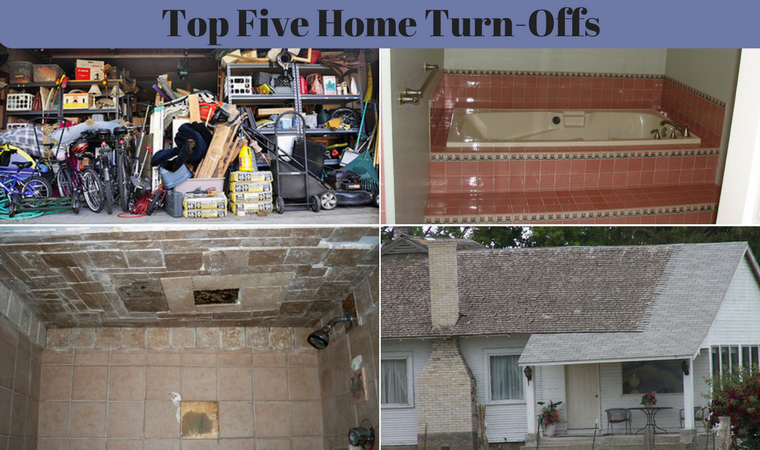 The Top Five Home Turn-Offs
We've toured lots of homes in our over 40 years of remodeling experience. The things we hear the most are the items that turned them off when they bought the house, and the things that they've grown to hate since living in the home. If you're in the market for a new house, or considering remodeling the one you have, here are the top things we've heard from clients looking for a change:
Outdated design elements. Pink or blue tile, bright paint colors, dated fixtures – there's a clear date of when that was installed and immediately makes one want to update it.
Natural light. A lack of windows, dark trim and cabinets can date a house, but also make them seem small and uninviting. Often one dark element countered by a lighter one, like dark floors, and a light-colored countertop, can really improve the situation
Limited storage. Frustration comes when everything doesn't have a place. Additional storage in a home is often the first item we're asked for, whether in a kitchen or bathroom or great-room remodel.
Poorly done remodels. Whether completed by themselves or a shoddy contractor, people often complain about the inferior results.
Dysfunctional layouts. Especially after living in a home for awhile, you come to realize what works for you and what doesn't. Those challenging spaces are often homeowner's number one pain point.
There's a silver lining however, you can make a home work for you with the right design. Call us to talk about what you'd like to do with your home. We're now scheduling projects for Summer of 2018.