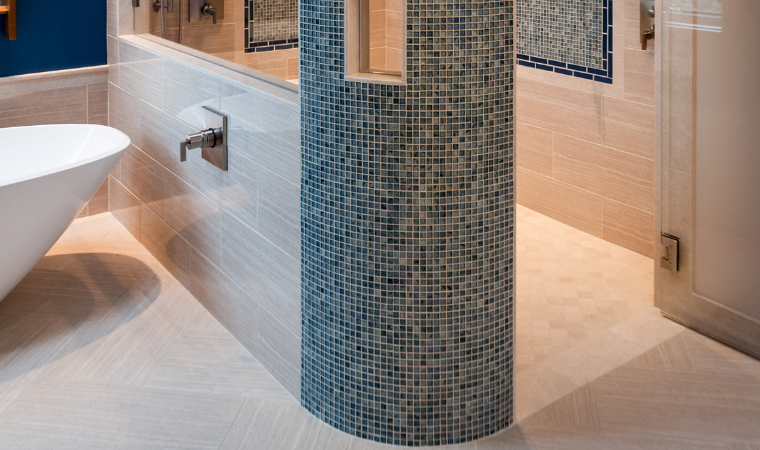 Accessibility For All
Often we get asked about Universal Design for a potential remodel, since it's a desirable option for clients who intend to stay in their homes and want their home to be accessible to them as they age. If you've never heard of it, it's basically designing for everyone, regardless of needs. Don't picture an assisted living community – instead, picture a home that looks just like any other home, but contains thoughtful features with optimal usage in mind.
Wide doorways -Just an inch or two can ensure that a wheelchair can get through, so it's not a concern.
A roll-in shower – A perfect touch for a homeowner that intends to age in the home, or for those that might find stepping into a shower a challenge.
Levers vs knobs – Both are attractive additions to cabinetry and doors, levers are a better choice for users with hand agility issues. Levers are also easier for children to use.
Wall hung toilet – Wall-hung models can be great for tight spaces. Since they can be installed at a variety of heights, many find this a very adaptable option for a variety of clients.
Elevator or stairlift – Not necessarily a typical desire in all homes, but a feature we save space for when reworking a clients floor plan during a remodel. Then, as needed, they can easily be installed because the infrastructure is already there.
Grab bars – Attractive and unassuming in many designs, these helpful feature can be a helping hand when getting out of a soaking tub, perfect for balancing when drying off in or out of the shower and also for using the commode.
If you'd like to learn more about Universal Design, click here.