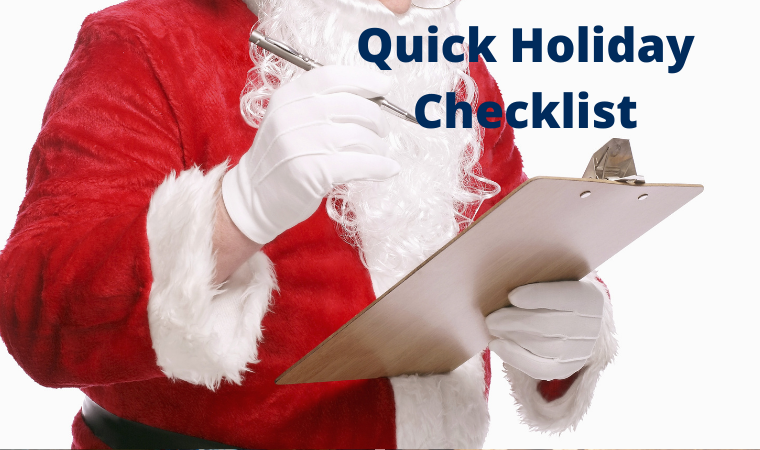 Quick Holiday Checklist
December is a busy month, so we know our adding to your plate is not ideal. Instead of considering this a to-do list, approach this as a mental checklist to make sure your home is safe this holiday season.
Keep your tree watered and turn off all Christmas lights when you're out. Dried out tree branches (or synthetic branches) can easily catch fire, so ensure your tree and tree skirt are away from heating grates.
Check batteries in your smoke detectors and carbon monoxide monitors. This is a season for house guests, travel and often lots of cooking, so this is critical to ensure the safety of your home.
Make sure your front and back door rugs are catching all the rain (and possibly snow) in the forecast. If they're not, the moisture might significantly damage the floors in your entryway.
Have your fireplace serviced and your chimney evaluated. Both gas and woodburning fireplaces can be a blessing during power outages, but if yours isn't in peak condition you could be disappointed, or worse, experience problems. If you have a wood-burning fireplace, creosote can build up in the chimney and give off toxins or start a chimney fire.
Take steps to reduce the chance of frozen pipes. Insulate pipes near exterior walls, disconnect exterior hoses and cover faucets that won't be used until the spring. If you're planning to head out of town for the holidays, open the cabinets near plumbing to allow for air flow, and consider leaving a slow drip in the sinks. Be sure to keep the temperature in your home above 55 degrees even when you're not there.